If you are looking for cool games, you don't have to spend money. Many free games now offer a good gaming experience as some full-price games. These popular and highly rated free games for PS4 and PS5 in 2021 also show this. Eznpc has selected several different types of free games for you and presented them to you. Some of them have been on the market for a few years, but they are still one of the most popular free 2-play games that can be found on PlayStation 4 or PlayStation 5 in 2021, and most of them have the highest ratings. Its advantage is: you have nothing to lose. If you are interested in one of these titles, you don't have to think twice, read the test, or decide between multiple titles in case of cramps. You can download these games for free from the PS Store and start immediately. It may be worth it for you. Because the development of the coronavirus still restricts some people, they are more closely connected with their homes. Maybe you will find a title that can build a bridge this time or even appeal to you in the long run without spending a penny.

◆Path of Exile
Path of Exile is a role-playing action game, one of the best alternatives to Diablo 3. As an abandoned person, you survived a shipwreck and then found yourself rising in an adventure to become the savior of the world. In the best Hack & Slay way, you use various weapons and magic to slaughter hordes of enemies, collect loot and Poe Currency and use a huge skill tree to train your character.
This is the definition of Path of Exile:
Lots of cool loot
Unique character class
A considerable skill tree provides a lot of possibilities for personal character development.
Regular updates and content advance by leaps and bounds
Different leagues and modes-including PvP

The Path of Exile applies to:
Generally, everyone who likes hacking and killing likes extensive character development or wants a more sophisticated alternative to Diablo 3 should be satisfied with Path of Exile. Anyone who also wants a fair, free 2-player model looking for a helpful community will not be disappointed. By the way, Path of Exile 2 should appear in 2022, but it will not be the successor in the classic sense because it shares a lot of content with its predecessor. Most importantly, it expands the previous path of exile and modifies many old game systems, including equipment and occupations.
◆Fallout Shelter
Fallout Shelter is an architectural simulation with RPG elements, set in the Fallout universe. The game was initially developed as an advertising gimmick for Fallout 4. But now it is very popular-also on PS4 and PS5. The player's task is to build and expand one of the most modern underground bunkers (vaults) from Vault-Tec and keep it running. In addition, you must design and protect the perfect shelter, choose the right residents, make them happy, and work with them to find equipment, Fallout Caps, weapons, and clothes, and explore the wasteland.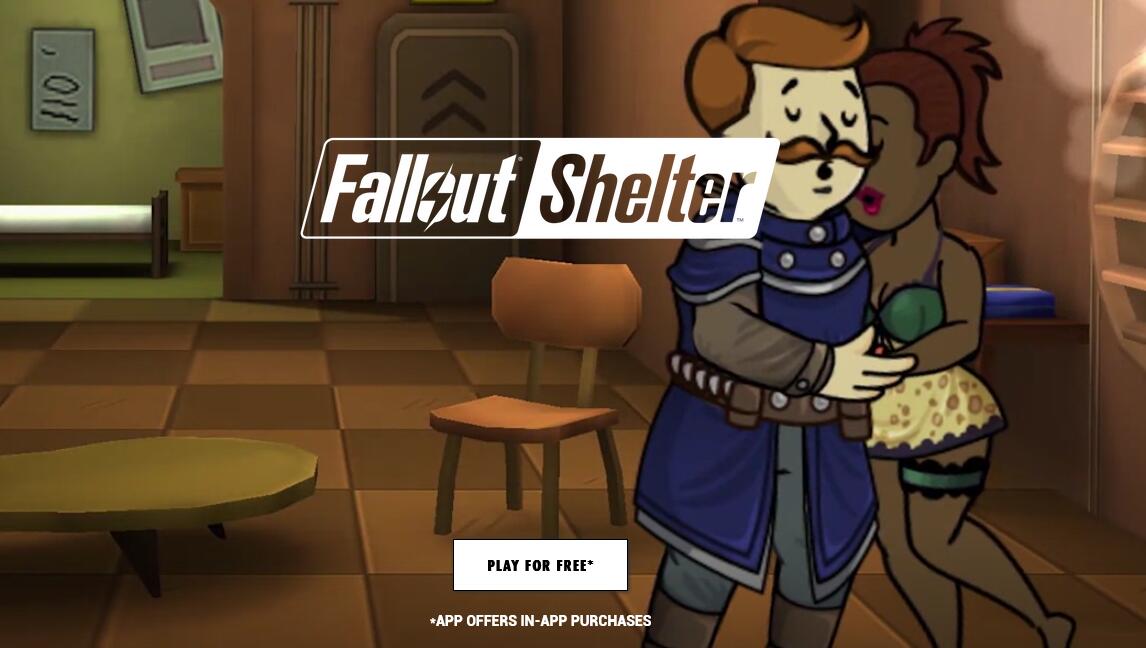 This is the reason for the radiation shelter:
Excellent appearance is eye-catching aftermath design.
The gameplay will quickly make you addicted and addictive
Successfully integrated the iconic SPECIAL system
Complex management
Residents that can be widely customized (even to have children)

Fallout Shelter is suitable for:
All those involved in developing strategy and personnel and resource management. But fans of the Fallout series can also find a new hobby here, which will attract them soon and will not let go for a long time.

◆Genshin Impact
Genshin Impact is an action role-playing game with an excellent anime appearance and cooperation elements. There you fight various monsters, explore the colorful fantasy world, and complete numerous missions. In addition, you can unlock more and more playable characters—whether, through regular games or the controversial gashapon system, you must use real money in them. The roles are divided into different classes, and each type brings other skills to dynamic combat. Cooperate with up to 4 players, dungeons, world bosses, daily tasks, and regular service updates. The game is visually reminiscent of Zelda: Breath of the Wild, although Genshin Impact is different from it.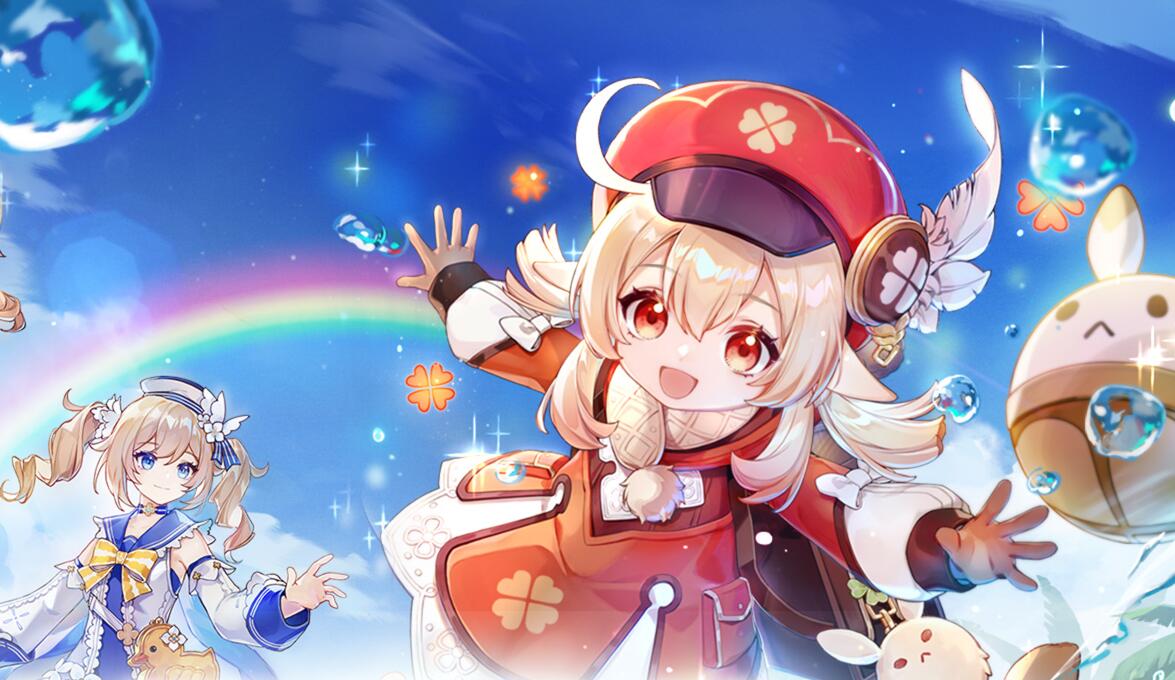 This is what makes Genshin Impact unique:
Action combat system with the combination
The picturesque fantasy world and anime appearance
Incredible story, surprising twists
Many well-designed characters
Cooperative mode with up to three players (starting from adventure level 16)
Cross-play (between PC and mobile devices and between PS4/PS5 and mobile devices)
Battle pass

Genshin Impact is suitable for:
Those who particularly like the unmistakable anime style of cel-shaded appearances like to discover the wonderful world, like dynamic battles and team management. Even if you want to gamble on a mobile device in between, you can continue to make progress through cross-play and cross-process.

◆Rocket League
Rocket League is an automatic ball game that combines elements of racing and football. Therefore, you play arcade football with a car in different fields and different modes, and you must use your vehicle to push a giant ball into the opponent's goal. The focus is on the fun of multiplayer games and the many chic carts that you can even customize. The ranking system, season, and rocket pass also ensure long-term motivation and challenges.
This is all about Rocket League:
Multiple game modes
Fast and fun game
Catchy controls
Easy to learn but hard to master
Funny and crazy concept everyone understands

Rocket League is suitable for:
Anyone who wants to experience football or car action differently likes to compete with others and wants to test their agility and skills with a gamepad again and again.

◆Trove
In Trove is a hybrid of action MMORPG and Minecraft. Trove is very classic. This is how you create heroes and explore the vast world with your characters. There you make your monster kneel and complete various tasks to climb up and get better equipment-but all of these are the unique pixel appearances of Minecraft. Therefore, the world of Trove is also composed of blocks.
You can also create your world from the above blocks, and you can even invite other players to adventure together. Trove has many worlds for you to explore as a player.
What makes Trove unique:
Charm block appearance
Numerous courses with their skills
Many worlds in which you can discover, experience, and plunder many
You can create your own home or even your world
More functions, such as crafts, fishing, agriculture, pets, sailing, flying, etc.

Trove is suitable for:
Everyone who wants to experience a slightly different MMORPG but has always had weaknesses in the blocky appearance of Minecraft. If you also have creative continuity and are engaged in construction, you can have a lot of fun in Trove.

◆Aion Classic
Anyone who knows Aion should feel at home in Aion Classic soon. In the world of floating islands, giant monsters make people feel terrified. These so-called behemoths eat the ether, and the island, your home, floats in the ether. To prevent humans from being destroyed in this way, the Aion Classic brings back the original four core professions: Warrior, Scout, Mage, and Priest, with all the balance and progress of the initial release, and twice for each discipline Promote. It has slower progress, past dungeons and hunting areas back in the past.


This is what makes Aion Classic:
Subscription-based model: As in the past, Aion Classic will be subscription-based. Players can purchase Siel's halo, which unlocks whole experience gains and obtains useful Aion Classic Kinah and items.
Four-player classes: In Aion Classic, players can only use the first four-player classes—Warrior, Scout, Priest, and Mage. Each class has two unique enhancements.
50 player upper limit: The classic version of Aion is characterized by slow progress, the dungeon has passed, and the hunting area is returned to the past. Fly into the sky with wings and explore the vast world of Atreia.

Aion Classic is suitable for:
All those who like to have spectacular and challenging battles with individual monsters and those who want to make and find better loot. Everyone who likes or is interested in Monster Hunter World should also look at this free alternative.

◆Fortnite – Battle Royale
Fortnite can be said to be the most famous battle royale shooting game in recent years. Although the Save the World game also has a paid PvE part, it is far less popular than the free Battle Royale. This is about playing against 99 other players on a smaller and smaller playing field. The last remaining person is the winner. However, in Fortnite, there is a construction mode that allows you to build your fortresses and other structures to protect yourself from others. This brings more tactical possibilities and skills not found in different types of representatives.

This is why Fortnite:
Cool comic style graphics
Easy to access and easy to learn
Construction methods
Events, different game modes, and formats
Regular updates and new content through Battle Pass and Seasons

Fortnite is suitable for:
All those who like Battle Royale want to vent as a builder or those interested in the genre. Even if you are currently seeking to start a battle royale, Fortnite is for you. Getting started is a child's game, with a short matching time and a huge player base.

◆Apex Legends
Apex Legends is a battle royale shooting game based on the iconic Titanfall series. You jumped over an island with two other players and slaughtered yourself on smaller and smaller playing fields until only one team remained from the 60 players you started earlier. To do this, you must first choose a hero with personal skills and then use his skills and the many futuristic shooting clubs and gadgets you will find on the way. In BR-Gerne, as usual, there are regular new seasons, including battle passes, and then you can unlock new content. The game itself is free2play, you only need to pay for cosmetics and a battle pass, but you can also play at no cost.

This is what makes Apex Legends:
Many heroes (legends) with unique skills will fundamentally affect your game style.
A lot of cool guns
The excellent gun battle developed with the help of professional shooting game player Shroud
Focus on teamwork
New content in the form of season and battle passes.

Apex Legends is suitable for:
Are you also happy with black humor? Clear gunfights are very important to you. Would you instead give up construction? Then you happen to be in Apex Legends. But fans of hero shooting games like Overwatch can also enjoy Apex Legends and its unique characters.

◆War Thunder
War Thunder is a military MMO simulation game that allows you to experience different aspects of the battlefield. There you can choose airplanes, tanks, and even ships and helicopters. The goal is to destroy opponents or conquer and occupy strategic locations. Depending on the map you are playing, either only one type of weapon is allowed, or joint battles, such as planes and tanks fighting together. Your vehicle is divided into multiple levels. The lower level is an early version from the 1920s. The story of technology continues to improve, and it is currently over in the 1990s. There is everything from double-decker planes to jet planes.

This is the reason for War Thunder:
Large-scale battles on the essential historical battlefields
A large number of war technology options from different military eras
Adjustable realism. On "Arcade," it's like a typical shooting game. You don't have to worry too much about details such as physics and ammunition. But if you want, you can play in realistic modes, in which the wings of the aircraft may fall off during extreme maneuvers, or the tank may become a victim of inertia
A detailed damage system that pays great attention to realism. If the shell accidentally penetrates the observation slot and tears the crew inside, a good hit can immediately shut down the tank.
Regular and extensive content, including dynamic historical battles and single-player missions

War Thunder applies to:
Anyone who wants to fight military conflicts with meticulous and realistic war equipment. The game looks perfect, with a lot of content for tanks, ships, and airplane lovers. Especially simulation enthusiasts are here because you can't even leave the runway without the proper skills in the highest realism setting.

◆DC Universe Online
DC Universe Online is an action MMO with the famous DC Comic Universe as the background, allowing you to act as your superhero. Therefore, you can combine the skills and looks of favorite DC heroes such as Batman, Superman, Green Lantern, or Wonder Woman to save the world from impending doom or fall into disaster with your character. You will experience various mission-based adventures taking place in iconic locations in the DC universe, such as Gotham City or Metropolis. There you can move around freely and should perform different tasks. This will make your superhero or supervillain keep getting stronger and stronger.

This is what DC Universe Online is all about:
A fast, action-packed battle
You play as a hero or villain
Many well-known characters from the DC universe
Reallocations from the DC universe
Story-driven adventures and missions

DC Universe Online is suitable for:
Everyone has always wanted to be a superhero or supervillain in the game. However, if you like spectacular battles with other iconic comic heroes and authenticity is your top priority, DC Universe Online is your best choice.