Phantasy Star Online 2 New Genesis launched today. But what exactly is MMORPG about, and what is the difference between it and the competition? Why is PSO2NG so interesting? Phantasy Star Online 2: New Genesis is based on the original PSO2 in 2012. The creator gave the game a brand-new game engine, content, and story. The story took place 1,000 years after the first part. In addition, New Genesis now provides you with an open game world, while PSO 2 focuses on exploring small areas. Not surprisingly, Japanese developer Sega has realized the game world in a manga and anime style.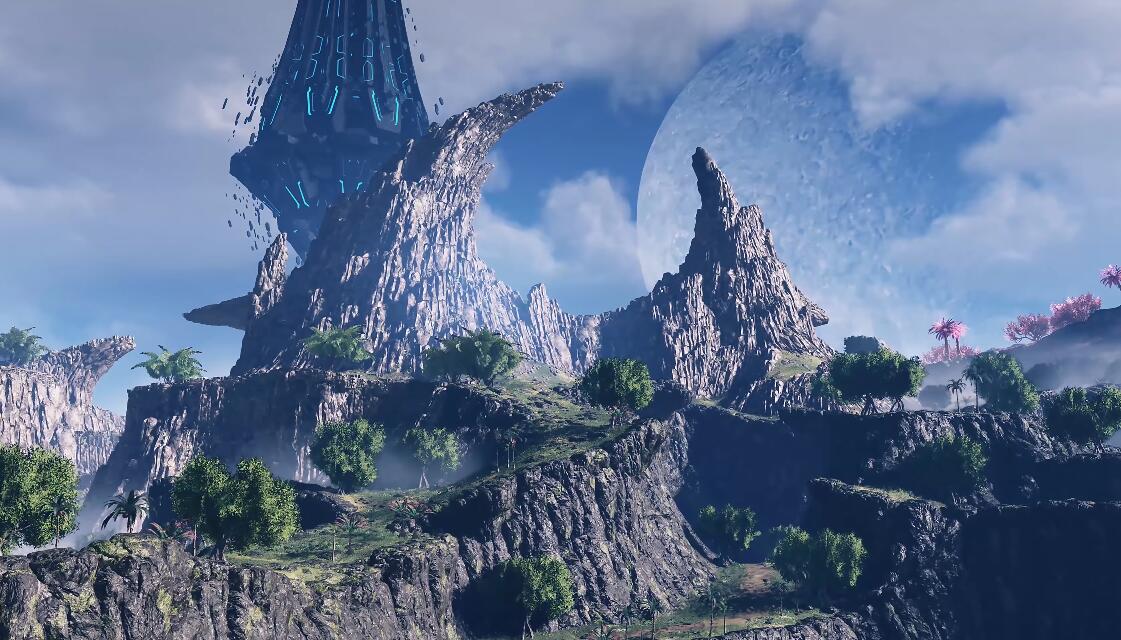 In character creation, you can choose between 4 races and six professions. An extensive editor allows you to customize your character to the smallest detail. Therefore, there may be highly absurd characters, which will cause some people to smile.
New Genesis has a smooth action combat system and fast conflicts. For comparison, you can use DC Universe here.
You can even fly and glide to explore the large game world in detail
You can jump back and forth between the original PSO2 and New Genesis. Therefore, you can even use the old stories from Part One.
Everything about the release of Phantasy Star Online 2: New Genesis.
When will PSO2 NG be released: Today is the highly anticipated free PSO2: NG release. You can already play 96 GB MMORPG on Steam and PC, Xbox One, and Xbox Series X / S.
How big is the game file
If you have installed the PC version of PSO2, you need to download about 35GB; it occupies up to 103 GB of memory on the hard drive in total. The Xbox owner must download the game again, after which the game will occupy approximately 100 GB on your Xbox.
What else besides the Free2Play version? If you want, you can buy the Start Dash Rappy Edition of Phantasy Star Online 2 for 48.99 Euros to make it easier for you to start the game. This includes the following:

Phantasy Star Online 2 New Genesis
N-Rappy suit [Fu] (full set)
MTN: Idle-Rappy (Change Action)
MTN: Glide-Rappy (Change Motions)
STP: Rappy-Love (Stamp)
Premium Package (15 days) x2
Material storage and use (15 days) x2
N-Rare drop rate + 50% x3
N-EXP obtained + 10% x3
Salon free pass
N-Half Scenery Doll x5
Monomer x30
Double Light Stone x30
Trinity x30
Photon Block x50
Photon Quartz x50
The content of the special edition can also be purchased in the game through the cash store.

PSO2: NG provides you with a vibrant open world and numerous activities
What kind of content does the open world provide?
According to the developer Sega, the so-called open field includes a large area where you can find many things.
World events start regularly, you and other comrades do it together
You can complete tasks in open areas
The so-called cocoon guides you and your team in an instance
The central city is a big city and a hub. You will find 100 players per server here.
In Central City, you can team up with other players, accept quests, trade, or craft.
To shorten the walking distance, you can use a teleporter or swim to reach a special place in the open space.

What courses are there?
New Genesis provides you with four races, all of which have access to 6 different categories:
Hunter-a melee warrior with a sword and a lot of health
Fighter-A close-range fighter with low health but more significant damage
Ranger-a mid-range long-range fighter can also support other players
Gunner-a character holding a pistol, with many motor skills, but fighting at mid-range
Force-an elemental enabler
Teacher-a remote fighter who can use gadgets to assist allies
The subcategories in New Genesis are a particular highlight. Because here you are free to decide which level 2 your role can learn. For example, you can engage in hand-to-hand combat with fighters, but you can alternate magic attacks from a distance since you have chosen the power subtype.

Upgrade in Phantasy Star Online 2: New Genesis
How does leveling work? The developers are here to give you a lot of freedom, so you can complete tasks, go to dungeons with friends or celebrate success with other players in world events.
New Genesis makes no secret that it is a group-centric MMO, but you can also complete the content yourself. However, there is no permanent peer pressure.

Reached the top of the new Genesis-what now?
PSO2: What is the ending in NG? Unfortunately, the highest level of the beta version is only 17. This means that, unfortunately, there is no clear statement about the endgame.
As time goes by, better and better equipment will be collected to master more challenging dungeons and world events. SEGA is currently very reserved on this topic. Or, to pass the time, you can use the old content of Phantasy Star Online 2.

Player-to-player content and Phantasy Star Online 2: NG
Is there PvP in New Genesis? The first thing: PvP in the form of a small arena, but it seems trivial. PvP is impossible in the open field. The game is geared towards team cohesion, so the player-to-player system may not play any other role in the future.
In addition, Sega seems to obey the community and strongly oppose PvP as a game element.

Pay2Win in the New Genesis
PSO2: What is in the NG Cash Store? There are clear instructions about the items you can buy at the cash store. These items should be mainly decorative and do not provide any direct benefits.
However, some items will increase XP and drop the rate. However, you can also use the generic PSO2 New Genesis Meseta to obtain these items.

Graphics and performance in PSO2: NG
How does MMORPG perform? During the beta period, it is clear that some adjustments still need to be made. In addition to the low frame rate, even if the details are reduced, there will be unpleasant micro-stutters.
Since then, the pictures in New Century have been extensively revised, giving the MMORPG a new brilliance. Only the outdated user interface looks confusing and is constantly criticized in the beta. This is full of confusing menu arrangements, and there is no recognizable scheme.

Phantasy Star Online 2: Target Audience of New Genesis
Who is the game for? MMORPG is aimed at fans of the original version and players who are not confused by the user interface and can find a way in the nested menu.
In addition, New Genesis is also aimed at players who like fast-paced battles, multiple action options, and typical anime styles. Grinding is everyday here-but. It's fun! -And is a prerequisite for better equipment.