Grinding Gear Games, along with streaming media Zizaran and sponsor Shopify, invites players to defeat boss monsters, including The Awakener, in the "Heist HC SSF" mode. The challenge announced about $40,000 in prize money.
Many exciting challenges in PoE
What exactly is the challenge? There are a total of 10 challenges to master, and each challenge has a different amount:
First place (the first awakened person killed): $ 11,000
Second place: $6,000
Third place: $3,000
45th place: $750
Killing Atziri for the first time: $750
The first Uber Atziri killing: $2500
The first killer: $1500
The first elder killing: $750
The first Uber elder murder: $2500
The deepest Delve: $3,000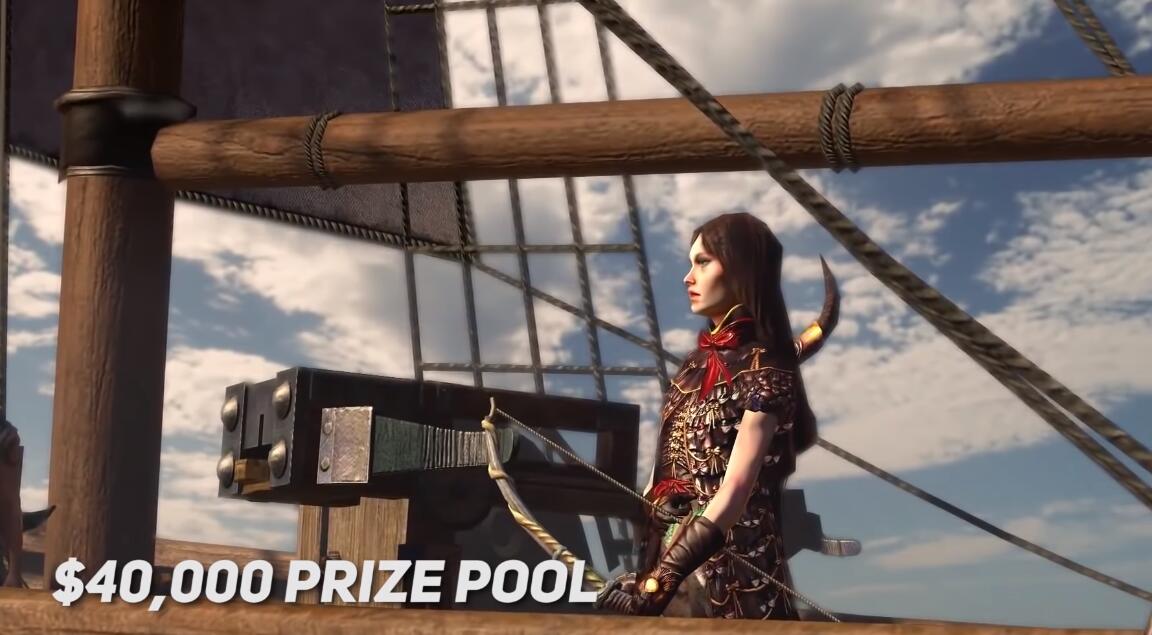 Randomly draw micro-transaction awards.
Any player who kills the Awakened in any of the following alliances (Heist, Heist HC, Heist SSF, Heist HC SSF) within the first month will be eligible to win the following rewards. Each account may win more than one. The numbers listed below are the total number of each microtransaction.
500 x Mysterious Box of Angels and Demons
20 x Demon Parasite Armor Set
20 x Automata armor pack
10 x Raven Demon Wings
20 x automatic weapon effects
20 Ravenous Hideout
30 x Malacay portal effect
50 x Guarding Pigeon Pet

Additional rules
New rules have been added: Players who migrate from the private league to the HC SSF Heist during the event are not eligible for prizes.
Grinding Gear Games entirely determine placement and eligibility for awards.
Winners of cash prizes must be able to receive PayPal payments from Zizaran to be eligible for it.
Any form of account sharing (or other violations of the terms of use) will make players ineligible for prizes.
Cash rewards are only available for players who play games in our PC field. Still, players who manage to meet the Console field conditions will also be eligible for micro-transaction rewards and special console-specific rewards.
Grinding Gear Games employees do not qualify for prizes.
Only the Awakened Killers valid in the Heist HC SSF league (the highest watch stone) are eligible for the award. As long as you are killed in the alliance, dying or moving your character out of the coalition will not disqualify you.

PoE Player Darkee even successfully met three challenges. Including he must be the first place to eliminate "Awakened." In this alone, he made $11,000.
He also managed First Atziri Kill, for which he received $750, and First Uber Elder Kill, for which he received another $2500. In total, he received $14,250 from the event.
How did he do it? The killing of the awakened is the most difficult, so it brings such a high bonus.
Darkee uses a liar from Essence Drain, which is a variant of action RPG. This is a standard build that allows you to master all the content of the Path of Exile. The build is not specifically tailored to specific content.
Trickster with essence flow is designed to increase speed. Therefore, Dani can avoid attacks from the Awakened. Then, Essence Drain caused severe damage during the attack, which you can also see in the accompanying video.

The strategy of acting fast, always working, avoiding attacks, and then hitting yourself quickly has proven itself. Because after about 10 minutes, the wake-up is complete, Darkee can ask to kill the event and get a high bonus.