The action MMO Path of Exile banned one of its most popular broadcasters, Empyrian. He discovered an exploit in the new season of Poe Ultimatum and reported the exploit, but the exploit was carried out in front of the Twitch audience. The other 19 individuals associated with the exploit program were also banned.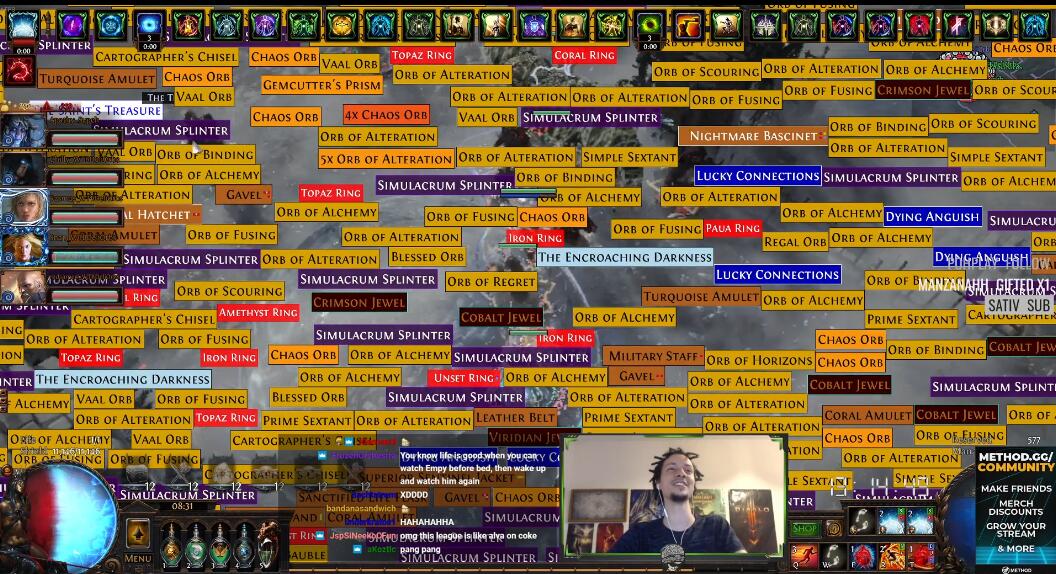 This is about Empyrian:
Empyrian is a mid-sized streamer on Twitch with 130,000 followers and dedicated to Poe.
In the past 90 days, he has broadcast live for 507 consecutive hours (5.7 hours per day), of which 370 hours are in Path of Exile.
He is approximately in the top 15 players in the game.
Exploiting will generate a lot of loot so that the path of exile lags.
This is what he did: Empyrian exploited a loophole that, as Grinding Gear put it, allowed players to get excessive rewards.
Empyrian first reported the exploit to Grinding Gear, but instead of waiting for a fix, it directly exploited the vulnerability on Twitch.
As the user explained on Reddit, the vulnerability is not difficult to trigger. It is enough to stand in a group in different places to establish an endless loop of loot. Anyone who sees the image should know that this is a use. The whole screen is flooded with loot. FPS dropped significantly during the trophy explosion.
When Empyrian encountered the exploit, he seemed excited by the large amount of loot that flooded him.
Other Twitch broadcasters also discovered this loophole and couldn't believe how much loot suddenly flooded their screens.
As reported by the Polish website mmorpg.org, the error caused Poe Currency because the sphere is passed to other players and therefore depreciates.

If you take advantage of the bug, we will prohibit you from using Grinding Gear Games reaction is this: They take a clear stand on Reddit:
They discovered the error and immediately issued a patch that limits the number of experiences and projects that the Ultimatum can provide.
The team banned 20 accounts that used the exploit multiple times. They were prohibited from use until July. Until the end of the request, new characters and items were taken away.
It also said: If you find a loophole in Poe and use it to benefit you, then we will ban you.
Players make fun of Twitch streamers: life is not fair
This makes things very bad: Empyrian caught people's attention a few days ago. It is unfair for ordinary players to complain that Strimmer can bridge the long queue in the new season.
Empyrian said on Twitch: Life is unfair. It is also unjust for the people of Africa to have no access to freshwater.
Later, he apologized for this sentence, deleted the clip, and donated money to charity, but now some Reddit users serve him again. Regarding the Empyrian ban, it said: Life is not fair.