June brought two new MMORPG expansions and the release of two new games. EZNPC introduces you to the essential MMOs and online games that you might be interested in this month. What type of games are they? The selected game is an online game that you can experience with friends or strangers. Each game will celebrate its release in June 2021 or receive a significant update that brings various innovations. We confuse the selected title, and the order does not reflect any ratings. In general, this list is about discovering new games and summarizing next month. On the last page, there are some previews of what will happen in June.

The Elder Scrolls Online - release the Blackwood expansion pack.
Type: MMORPG | Developer: ZeniMax Online | Platforms: PC, PS4, PS5, Xbox One, Xbox Series X / S, Stadia | Release Date: April 4, 2014 | Model: Buy and play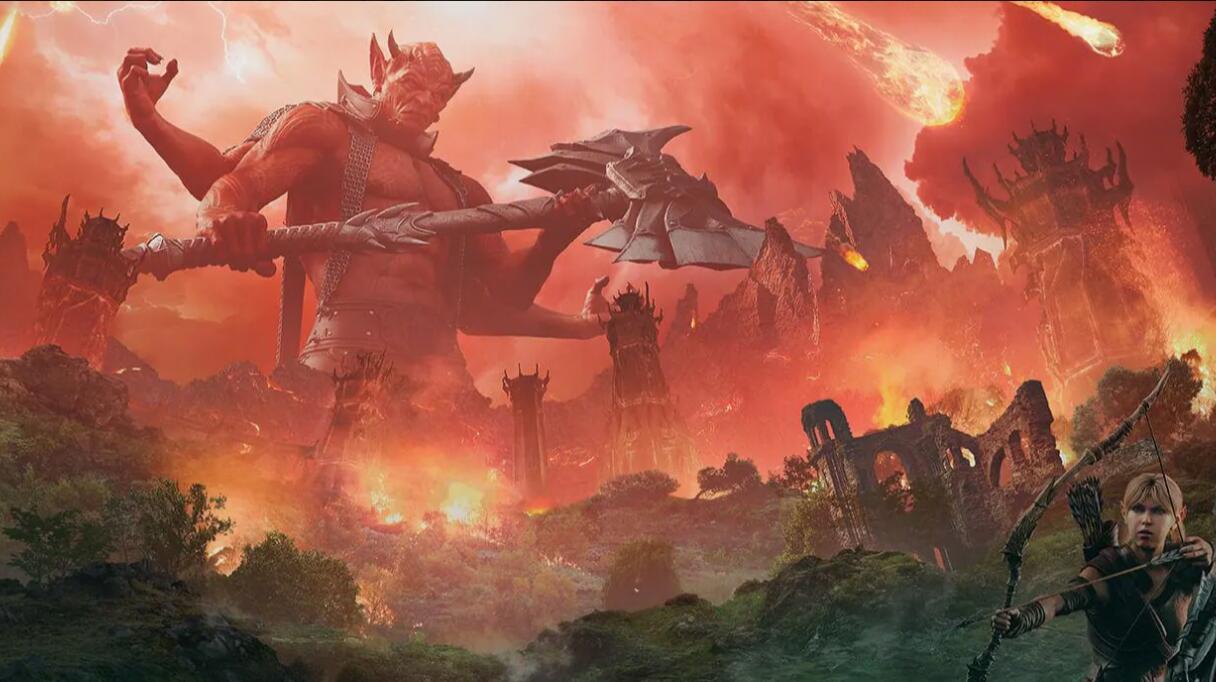 What kind of game is this? The Elder Scrolls Online is a Dark theme park MMORPG. Its background is set in the world of Tamriel about 1,000 years before TES V: Skyrim.
You can experience the MMO story with other players, or you can complete it alone. A unique technique adapts the world to your level and your progress in the story, and other players can see it differently.
This means you can start from the newly expanded area from the very beginning, or you can explore the world from the beginning. When creating a character, you can choose from 10 races and six professions. Various guilds supplement the skill line system to expand the repertoire of your character.

These are the highlights of ESO.
ESO receives three DLCs and one major expansion each year. In 2020, we will travel to Skyrim to explore the dark heart of Skyrim. The new year is about Oblivion and the villain Mehrunes Dagon.
The Elder Scrolls Online provides you with:
Update regularly, at least once a quarter
A massive game world
Complete mission and exciting story
Diverse dungeons
Large-scale battles in Cyrodiil PvP areas

This is why you should play ESO in June.
On June 1, the new expansion Blackwood will be released on PC/Stadia and on June 8 on game consoles. Blackwood has a lot of unique content, including:
Dark Forest New District
New partners interested in all types of players
New World Events: Gateway to the Forgotten Realm
A unique experience for 12 players
New antiques from Greymoor
There are new stories, missions, houses, scenes, and more. In Blackwood, ESO's tutorial is also being revised, especially for newcomers who should give MMORPG a chance. But due to much new content, even veterans can be worth their ESO Gold.


Chivalry 2 - the release of the medieval MMO
Type: Action RPG | Developer: Torn Banner Studios | Platform: PC, PS4, PS5, Xbox One, Xbox Series X/S | Release Date: June 8, 2021, | Model: Buy and play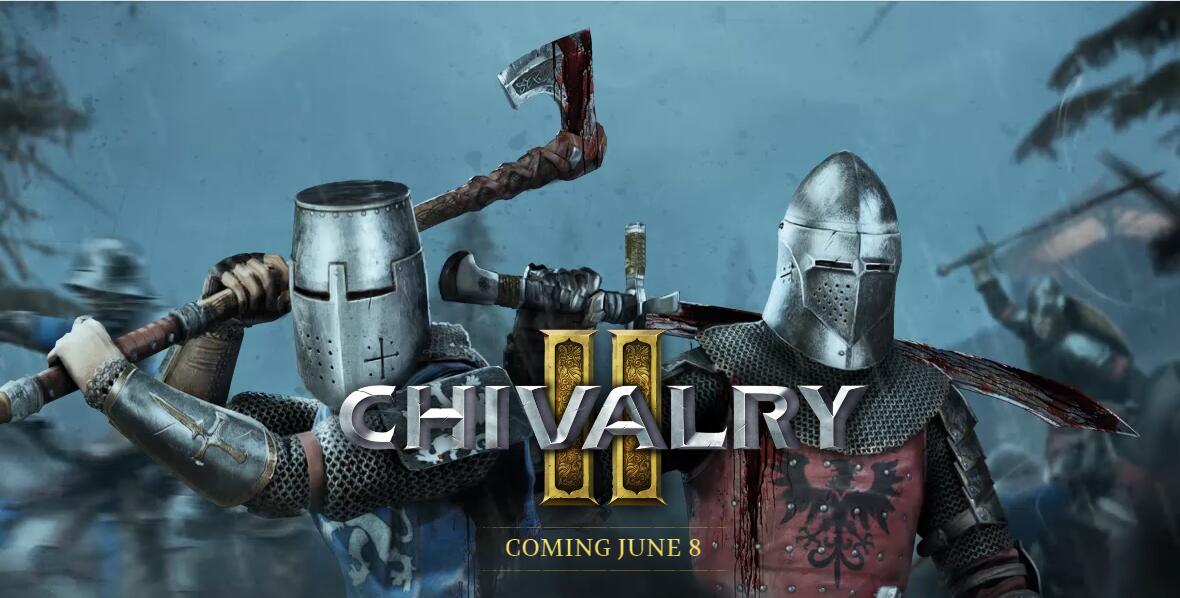 What kind of game is this? In Chivalry 2, you will engage in large-scale battles in a medieval environment-and from a first-person perspective. So when armies are fighting each other, besieging fortresses, or attacking villages on an empty battlefield, you are in the middle.
Up to 64 players compete at the same time, divided into two teams. Since it was not wholly squeamish in the Middle Ages, you will soon find yourself in a direct, brutal duel on the battlefield, in which you will defeat each other to death.

These are the highlights of Grand Theft Auto 2
Chivalry 2 hopes to improve many things based on its predecessor. The good graphics are particularly eye-catching, and the game can stand out from competitors like Mordhau.
In Grand Theft Auto 2:
More than 60 different medieval weapons
Fight in other maps and scenarios
Active combat system with various combinations and blocks improved again compared to the first part.
The cruel battle that never squeezes

This is why you should play Cavaliers 2 in June.
On June 8, Grand Theft Auto 2 will officially appear on Epic Games, PlayStation, and Xbox. The release is the best time to start using a new medieval role-playing game.
Although some players will try to test and gain experience beforehand, you will still meet many players who don't have any plans for Grand Theft Auto 2, just like you.

WoW Classic - Burning Crusade released.
Type: MMORPG | Developer: Blizzard | Platform: PC | Release Date: August 26, 2019 | Model: Paid Game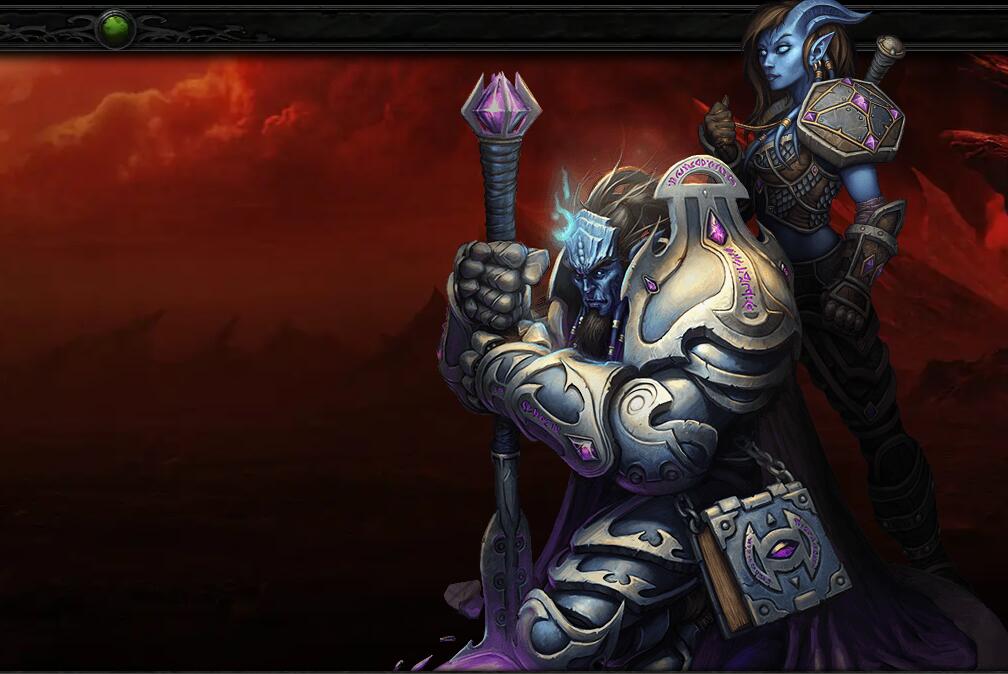 What kind of game is this? WoW Classic or Vanilla is World of Warcraft that appeared in 2004. So your classes, playable races, and regions at the beginning are significantly reduced. In addition, the upper-level limit is currently 60, which is much more complicated and slower than retail World of Warcraft.
The classic is the only natural World of Warcraft for many players, which is why they want to return to their roots. Blizzard realized this wish in 2019 by launching a particular server.
Well, in 2021, the first Burning Crusade expansion pack is on the starting line.

These are the highlights of the World of Warcraft classic
Classic is based on the original version of WoW, so it provides much well-known but popular content:
Only the ancient areas of Kalimdor and the Eastern Kingdoms can be explored
Alliance and Horde each have four playable races
Raids like Molten Core or Naxxramas can be accessed in the old form
With the release of "The Burning Crusade Classic," the classic world has also split:
You can choose the character that stays in WoW Classic and continue to play only on the server with the highest level of 60.
You can advance to the Burning Crusade Classic and explore Outland there, rise to level 70 and try new races of Draenei and blood elves.

This is why you should play World of Warcraft Classic in June
Burning Crusade Classic will begin on June 2, and you can continue your adventure beyond level 60. Exciting new missions, dungeons, and factions are waiting for you in Outland to gain prestige.
In addition, iconic raids such as Karazhan, the Dark Temple, or the Sunwell Plateau will return over time.

Genshin Impact - new patch 1.6 appears.
Type: Action RPG | Developer: miHoYo | Platform: PC, PS4, Android, iOS | Release Date: September 28, 2020 | Model: Free Game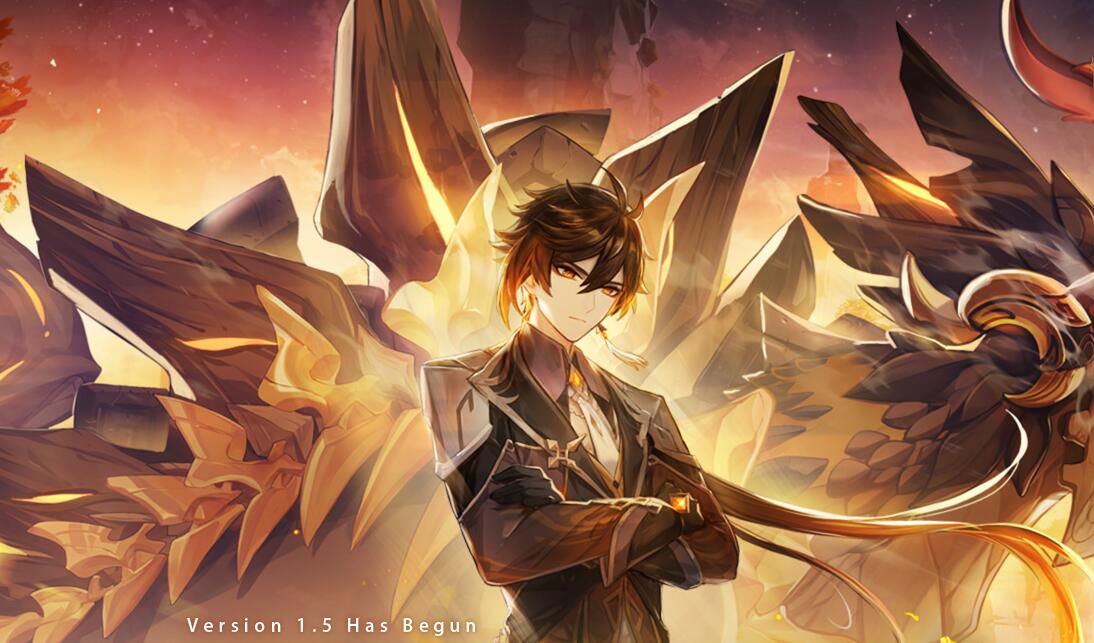 What kind of game is this? In the anime action role-playing game Genshin Impact, you fight monsters, explore colorful fantasy worlds, and complete missions. You will permanently unlock new characters and devices.
This can be done through regular games or the controversial gashapon system; you have to spend real money to get a loot box with weapons or heroes.
However, the game is convincing with various tasks, daily tasks, and new service updates, making it almost a kind of MMO.

These are the highlights of Genshin Impact.
Genshin Impact is very visually reminiscent of the game Zelda: Breath of the Wild. But in addition to the graphics, it also provides some exciting highlights:
Action combat system with different combinations
You can expect an exciting story with surprising twists and turns
Cooperative mode for up to three adventure level 16 players
We have sorted you many different characters in the animal list
Cross-play between PC, PS4, PS5, and mobile devices

This is why you should play Genshin Impact in June
On June 9, the new patch 1.6 will be released in Genshin Impact. This brings two new characters, the new skins of Barabara and Jean, and the possibility of inviting friends to the house in the Ephemeral Pot, which they can also directly help build.
In addition, with the release of the patch, you will have many activities to participate in in the next few weeks.

Knockout City - Insider information after the launch in May
Type: Action Game | Developer: Velan Studios | Platform: PC, PS4, PS5, Xbox One, Xbox Series X / S, Switch | Release Date: May 21, 2021 | Model: Buy and play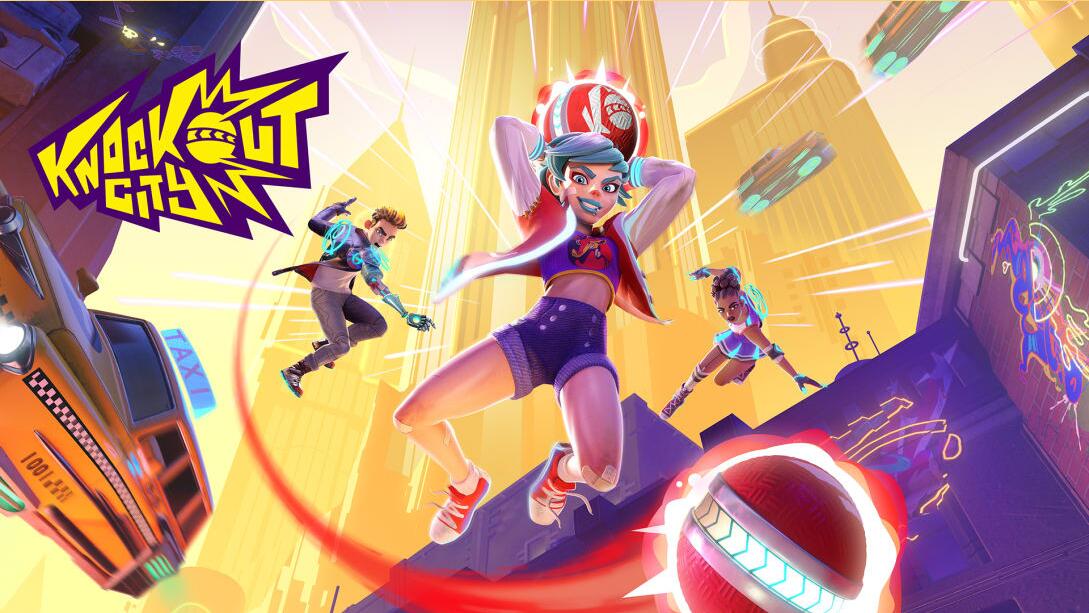 What kind of game is this? Knockout City is a kind of dodgeball in the world of science fiction. You can participate in multiplayer matches alone or teams and try to eliminate your opponents with clever throws.
Various balls and stunt throws can be used for this purpose. If you run out of balls, you can roll yourself up and let others throw you at you. You are not playing on the classic dodging courts of the gym but in the knockout City. There, you can do gymnastics on rooftops, streets, construction sites, or hamburger restaurants.
Knockout City is a classic serve game that will be expanded during the regular season. There is also a shop selling various cosmetics.
To play it, you must purchase it once or subscribe to EA Play. However, you can use the trial version to get familiar with Knockout City.

These are the highlights of the eliminated cities
Knockout City is compelling with its short but very crazy and exciting game:
You can play in different modes: 3v3, 4v4, or everyone's battle
Your character is fully customizable, including appearance, clothing, hairstyle, and dance to win or lose
The game is quick to get started, but it is challenging to master
There are different maps, some of which contain objects that interfere with the game, such as a considerable wrecking ball
So far, Knockout City has received nearly 2,000 comments on Steam, 93% of which are positive.

This is why you should participate in the knockouts in June
Knockout City is for players who like fun and fast-paced PvP games. A game usually only lasts about 5 minutes and is usually very chaotic.
Science fiction dodgeball does not necessarily attract serious shooting game communities but rather casual players. The colorful graphics and crazy announcements also show this.
Knockout City is currently developing into a kind of inside information because hardly any players included it on the bill issued at the end of May. Therefore, if you are looking for an exciting PvP game between the two that can provide you with an alternative to Rocket League or similar games, then you are in the right place in Knockout City.

PSO 2 New Genesis - New Genesis released
Type: MMORPG | Developer: Sega | Platforms: PC, Xbox One and Xbox Series X/S | Release Date: June 2021 | Model: Free Game

What kind of game is this? The online role-playing game Phantasy Star Online 2 was released in Japan in 2012. In online RPG, sci-fi elements are intertwined with fantasy. In 2020, this game finally appeared in our west.
You explore unfamiliar worlds, in which you use an active and action-packed combat system to compete with enemies. However, so far, you have not expected a "real" MMORPG experience, but a cooperative RPG similar to Guild Wars 1, where you can enter the game area with friends from the center.

But this is precisely what the new New Genesis will change in June.
These are the highlights of PSO 2: New Genesis.
With New Genesis, a successor has been created in the same world or even the same customer. There are also some links between the old PSO 2 update and the game:
The game gets a new engine, including the original version of PSO 2
PSO 2 is more and more like an MMORPG, so that you will meet other players in the open area
The class system is being revised, and there are only six classes temporarily
Have new skills
The story takes place in the future, 1000 years later
Explore more at the front desk
In addition, you should be able to transfer your old characters and a lot of decorations back and forth between PSO 2 and New Genesis. On the other hand, materials and money are entirely related to their respective games.

This is why you should play PSO 2: New Genesis on June
PSO 2: New Genesis will be released on June 9, nearly a year after release. The new MMORPG is about to land on PC, Xbox One, and Xbox Series X/S.
Once PSO 2 New Genesis is available, it is undoubtedly worthwhile to start and explore the new world with all other players. But in theory, you can use the time before the release to play Phantasy Star Online 2 and unlock some decorative content.
Although the graphics of New Genesis looks significantly better than PSO 2, there have been criticisms of the drawings, especially the game interface.