Lost Ark is a massively multiplayer online role-playing game (MMORPG) set in a massive open world. Lost Ark is one of the most popular MMORPGs on mobile devices worldwide, and its FAQ section has been updated with new guides to help make the game better for players. Have you already played Lost Ark and wondered, What does this do? or How does the character's class affect my gameplay? If so, read on for answers to the most common questions about the Lost Ark.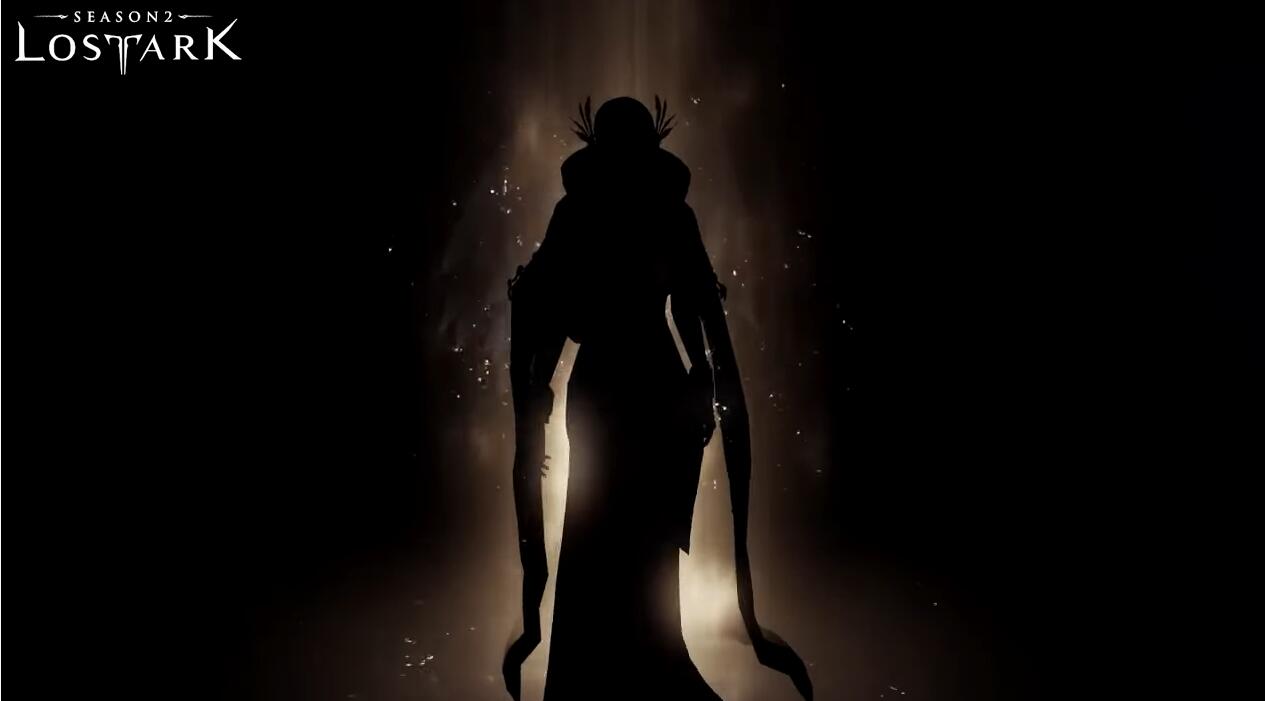 1. What is the most effective way to shoot at the max level? Dungeon? Main mission?
To properly enjoy the content, you have to complete the main quest and even bonus elements like each attribute or skill point in this game.
To get it, you must finally complete all the subtasks. However, if you want to get to the highest level the fastest, I recommend only doing the main quests.
I think it's better to read adventure books or mococo after the whole level becomes stronger.

2. I have reached the maximum level. What should I do?
After reaching the highest level, everyone's situation is different. Let's break down the flow.

1) Rapid growth of initial specifications
Take 5-6 hours to collect 7 Island Hearts and set the Blessing of Harmony at Temp Level 280 to begin.
If the specification is raised to a certain level with the Harmony set, the specification will steadily increase with the advent of Chaos Dungeon 3rd Edition/Assault 3rd Edition.

2) I'm a light user 2-3 hours a day, and I don't want to go crazy with the specs.
Lasts 3 Chaos Dungeons per day, three raids when specs are met, three cubes (supplies and supplies), Epona 3 daily quests (various rewards), and more.
It provides content a certain number of times a day. It will take about 2-3 hours to complete the above.

3) I would enjoy all the very loose stuff.
After reaching the full level, whether sailing, gathering, adventure or moco, you can search your inventory, report attacks, and follow as you like.
If you have a strong sense of adventure, you can find them by selling them yourself. The feeling of accomplishment will be exciting. If the person is not suitable, the keyboard is
Some may be broken. That's okay because no matter what you prefer, a spec upgrade is guaranteed, but there's a difference in inefficiency.

3. Epona? Carden? What is that?
If you don't watch the quest and eat it, you don't know what it is. But please explain it here.

1) Epona daily/weekly requests
Although it has the same daily/weekly quests as all other games, Loa is essential. In the case of an EPO or daily quest, the reward is different. Still, it's necessary because the base reward Epona bag (3 provided per quest) comes with abrasive, a polishing (reinforcing) material. In addition, it is content that can provide Song of Resonance (Ancient Magic Stone) and Song of Starlight (Wandering Soul) required for different content. Each task is called a prestige reward, and each time you clear a certain number of times, you will get additional rewards.
You can complete the task by looking at the reward carefully. If you don't like it, you can use crystals to change the composition of the task. In the case of weekly missions, the design is random, and the missions can be completed three times per week.
*FYI, Epona Instant Completion Ticket can only be used for daily missions completed at least once.

2) Chaos Dungeon
Chaos Dungeon is the most accessible tempered dungeon that can be entered three times daily. In the center of Veron Castle, there is a strange column icon, which is the entrance. Go to the Chaos Dungeon and walk around, and you will know the existence of the event Chaos Dungeon. What is this? I ask. Event Chaos Dungeon is a dungeon you enter with a random entry ticket from the reward box you get when you straightforward Chaos Dungeon. They give you valuable materials like hammers and shoulder armor, so you have to return them if you have access. You can only run it once a day.
*The central odd-shaped column icon at the entrance is modeled after the Veron Castle

3) Raid
Raids, like the heart of the island, are generally tame content. By the way, it's one of the most astonishing things in this game. You have to grab a mighty boss. Like Monster Hunter, team members can only die up to 3 times in total, and if they die too many, they will fail.
The time limit is 20 minutes, and the boss's location is not shown on the map, so you can find it by selling it. A maximum of 4 people enter each, spread evenly across the map.
You can also pinpoint the boss's location in real-time via the five armor sets or combat items called flares that you get from raids. The last thing to know is that raids take damage penalties based on their temperature level. For example, if the Crane's temperature level is capped at 300 but reaches 295, the damage penalty will reduce the trade by 40-50%. It is recommended that you go according to the appropriate temperature class or go with the super master to accept the carry.
*Entrance is the red flag icon at 11 o'clock in Veron Castle.

4) Stone Lotus Order
As long as you log in every day, you will automatically receive three Shillian's Orders items, no need to receive them. (It's not in your inventory, it's a currency) This item is an entry ticket for various shades/towers of destiny, living quarters, cubes, etc., possible. In general, people often go to the "Rubik's cube," and the rewards will vary according to the score that rises each time you clear the mission. Generally speaking, going from bronze to silver, you can get about 8,000 shillings (about 24,000 shillings for three times) and about 10,000 shillings for silver (about 30,000 shillings for three times silver). In conclusion, cubes are the content that provides game currency.
Towers are Torment-like towers standard in other games. The rewards are excellent, and it is recommended to challenge every time you become stronger. In other words, when you want to challenge yourself without having to go every day, you can go once in a while, push yourself to get stronger and try again.
There are two main types of settlements: gathering/mining/logging at levels 5-6 and fishing/hunting/archaeology at levels 5-6. Also known as Platinum Territories, you can earn a currency called "Platinum Coins" by transporting certain items that come out when you collect them. NPCs near the Shilian podium can be exchanged for various items.
If you want to sell harvesting, it's also good to level up and complete commands in realms instead of blocks.
*The entrance is an icon that looks like a table at 1 o'clock, based on the castle of Veron

5) Battlefield of Proof
Just duel. Personally think it is the least efficient content to tame. It takes about 800 tokens to match all Temp Level 280 sets. Collecting tickets is very difficult as they give you six tokens when you win and two tokens when you lose.
Anyway, there are three types: Brawl, Great War and Annihilation. A brawl is a place where multiple people engage in individual dogfights, while Annihilation is a 3:3 battle where the team with the most kills wins. The Battle of Daejeon was a 1:1 game that split the team into 3:3 teams. The victor will fight the next with the remaining blood, and when the balance is out of balance, the vanguard will kill them themselves. It's called a total kill.

You can find it by referring to the link above. If it's a dungeon map, there's only one sentence so you can figure out the location.
You can get into the navigation treasure map by looking at the island's shape on the map and inferring it. Hints give approximate locations, such as sand or cold waves. (There is also a treasure map that did not appear)

5. When did you learn to collect?
I often see people who know they have learned life skills to a certain extent, but it turns on when you complete the main task. The party will vary based on your style, but I shoveled everything with a medium burn heating system. If you don't like one or want to take more photos, it's best to upload up to two. Materials can be sold or bartered, so if you need them and can't collect them yourself, you can swap or buy them with your own. If it all adds up, there may be situations where you can't dig high-level stuff in the second half. I think mining is the best, but I'm logging. Tear. Fishing is hard to upgrade.

6. Do I have to complete all subtasks?
This game has a Tendencies system, and when Tendencies exceed a specific number, quests often appear. Subtasks add to this trend. You are more robust, so that you can clear it faster. However, I think that it is still more troublesome to do sub-tasks after completing the full level and completing the specialization and money-making content that needs to be done in one day. In other words, you must end up doing all the work.

7. What is Gongming's song?
Lost Ark has songs of various genres, one of which is "Songs of Resonance." It's an important song eaten everywhere, so if everyone sings it, you'll know it's there unconditionally.
You can get three items at once or 1 to 3 items from shipwrecks by catching bosses on Pope Island through Epona's daily quests. Ten can be exchanged for Resonance Songs. A Song of Resonance is required to break the Mind of Wisdom Island and Sleeping Island quests.

8. Is skill reset a cache?
Skill resets can be done using the in-game Currency shilling. A total of 2 slots are provided by default, and the third skill can be expanded into Lost Ark Gold. It is important to note that the cost required for level 49 and level 50 (i.e., the highest level) is very different, so the skill tree needs to be initialized at level 49 and roughly constructed.
By default, two are given, so in my case, I made it with both PVE and PVP skill trees, but you can do whatever you want. life skills are
Requires 500 crystals (fixed) to initialize. Be careful, Casey.

9. What is your favorite job?
This is a very vague question. It's a good game if it's well balanced and wrong if it's terrible. Currently, I am at the beginning of the colon.
I'm a technical engineer for Temp 320. We'll tell you the subjective rankings I felt while enjoying the various content from Colon and Raid. This is an emotional feeling criterion. However, it's not an absolute standard, so it's best to refer to it.

10. When is the best time to use the Lupeon seal?
If you want to get comfortable in the early upgrade part, you can buy equipment from exchange NPCs in each village, but I didn't use any and collect them.
I bought Manrep accessories at the Castle of Veron. There are three stages in total, and the cheapest is 10,000. The most expensive is 10,000. I think it's better to purchase accessories after collection, as there are many cases where temperature levels don't go up because the accessories don't work as well.

11. What is the center of the island?
The Heart of the Island is the base reward for sailing content, and various tips can be obtained from the Island Opie.
There are Island Heart Island and Heartless Island. Move the cursor on the map to check whether there is a Heart Island.

12. Do you like Harmony? Do you like raid gear?
This is my problem too. Since many people have different opinions, I can't give you a definite answer, and it looks like it's all to your liking.
There is a way to go from Harmony to level 2 raids via the attribute tree, but I think it's better for those who don't have enough time to continue with raids or chaos dungeons instead of Harmony. A harmonious suit based on the Heart of the Island and the sailing material seems to have somehow been made possible by the decay of time like mine.

13. Where is the wreck?
Shipwrecks are found all over the sea, but there are also many in dangerous seas (storms, weeds, sirens, cold waves, dead, etc.). Not many people have ships or crews with increased tolerance in the Dead Sea area, so it is best to look in other dangerous waters. There are also passages in the sea, so it is best to look for courses with no people and extreme areas (besides the shoe city at the top or under the Lutheran at the bottom, etc.). If you go to a place so far away that you don't even want to know about it, you sometimes see it. However, it turned into a ghost ship in many cases while searching for it.

14. What if the durability of the ship runs out?
The ship has just collapsed, and you can only move around without any sea activity (treasure hunt, underwater exploration, etc.). In short, it becomes a ghost ship, and you can go to a nearby port to repair it. The difference is that the repair cost is slightly higher than usual, and the repair time is about 1 minute. Getting to the port is a hassle, so it's best to moderate yourself.

15. I got stuck on a transparent wall while on a boat!
A barrier called Procyon's Curtain will allow you to pass the quest. This is Sage's barrier that will surpass you with an adventurous spirit. As for quests, some things were hard to do at first, such as clearing level 305 Chaos dungeon and 15 island hearts, so it can be considered just passing by now. When you get past this point, you already know everything.

16. What are the seeds of mococo?
This is one of the traps Sumage has set up to trick you. The total appears to be 1000 but refers to the seeds hidden in strange places on each map. You can collect it by getting close and interacting with it using the G key, but you only have to use the original character once as all characters are shared. Collected seeds are rewarded in units of 25-50. You can collect your rewards at Mokoko Village on Totoik Island. There are a lot of good tips under 500, so if you have a lot of time, I suggest you do 500. If you don't have much time, you can do 350 for 320 earrings or 400 for a boat. (Of course, you don't have to. It's optional)
In addition to this, you can also earn rewards by collecting unique items from all over the map, such as a giant's heart or artwork. But when you're going to manage it, you already know it.

17. What is the NPC system?
Some NPCs can increase your affinity. Among them, there are also main NPCs that are particularly difficult. This is good because there are a lot of NPCs, and the rewards are excellent, but the difficulty is extremely poor.
Sometimes, an NPC will give you an island heart, but some ask you if you will provide the island heart even if you break the purple quest (adventure quest) on that island.
On an island, no matter what you do, you can only get a goodwill island as a favorability reward.

18. Do I have to sail? / Do I have to raid? and many more
There is no mandatory content in this game. However, only a lot of content is good. fight with people
If you don't like it, you don't have to go to PVP island or colon. If you die like Reed, it's over, but if you don't want to be bothered by your hands missing, Reed
You can not. Farming varies, such as sailing, raiding, chaos dungeon, gathering, and duel arena, but the difference is inefficiency. However, the system still has many limitations.
If you only go around the colon, you can't sharpen the knife because you don't have enough Acracium, or you can't point it. After all, you don't have Acracium because you only go around the raid.
Conclusion Acracium is for nursing. Anyway, I hope it gets fixed gradually, and some parts still have some issues, but you don't have to do what you don't want to do. It's never necessary. Everyone enjoys the game differently.
My real friend said that collecting mococo seeds was fun, so he just went to pick the seeds. Goodman;
Anyway, since it contains a lot of content, I think you should enjoy it according to your style.

19. Where can I get Accrasium?
There are many ways to receive Acracium, but four methods are generally used.
First, go to F4's Cash Shop -> Buy at Mary's Secret Shop
Second, after completing the daily Epona quest, it will randomly drop from the received packet.
3. Event Chaos dungeon rewards are randomly dropped
On a Nautical Treasure map (hero level or higher), the fourth drop is almost 100%.
The methods mentioned above are the most used and popular ones if you want to do a little more.
Hard Silver (Mining Grade 5) Mining - Many on Spida
Buy Nameless Island Wanderer (Western Sea)
Epona Mission Reputation Rewards
Various nautical activities (treasure salvage/underwater exploration) - a high probability

20. Tips for begginers

1) This game has an auction house system, so you should make good use of it. Many people don't even know it exists. However, the auction house uses Lost Ark Gold, not shillings (they are entirely different currencies).

2) Auto-Move In addition to T, if you hold down ctrl while holding down the right mouse button, release the right mouse button, and release ctrl, you can move automatically according to the mouse. In other words, you don't have to change direction by holding down T and clicking the mouse. It's easy to get used to.

3) On the Slime Island, capture the Admiralty Slime to get the Island Heart. If four people are scattered on the zen seat, grab them and make up your mind. You don't even have to hit yourself.

4) Material items (wood, grass, etc.) and valuable items can be used even if stored in the warehouse.

5) If you go to the processor, you can craft everyday items (pickaxes, shovels, etc.) by collecting items. All in all, I like to collect and use it as material again.

6) Beware of scams using emails, official friends, or events.

7) Even if you try to take a bite of a field boss, if your proper level is -10 or higher, you will not be able to take an edge due to contribution. If you don't want to waste time, you must accept the -5 line. If you can't catch it because of you, everyone will lose, so be careful.

8) There are different ways to understand a definite pot as a probabilistic clear pot/clear deterministic pot, but it's still a mystery

9) Epona Ilque must be chosen carefully. This is because daily rewards are essential, but prestige rewards are also significant.

10) Chaos dungeon rewards are determined according to the temperature when unboxing. In other words, if the temperature level rises quickly (like polishing), don't do it. Raise it high enough to lift it up and then push it up to remove it.