EzNpc provides the minimum PoE currency required in the game, provides any sphere or Currency you want at a lower price. Register before purchase to enjoy a membership discount. As you continue to spend, you will get even more significant membership discounts! Even if this is your first purchase on EzNpc, you can use the discount code "POE5" to get a 5% discount. Our website will also launch some promotions from time to time. In these promotions, you can get more reasonable prices and free currency.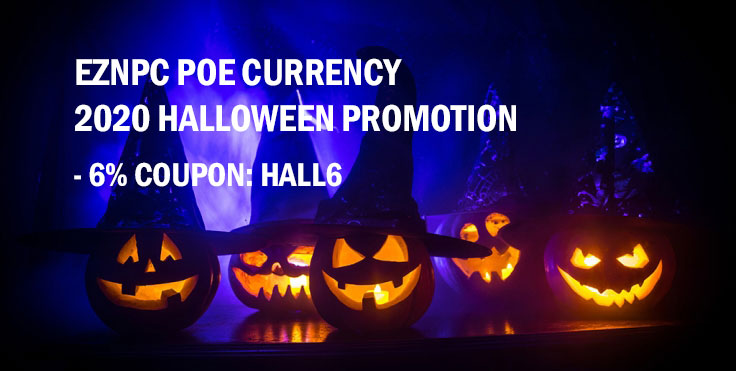 On the occasion of Halloween 2020, Eznpc provided customers with large-scale promotional activities. You can directly use the 6% coupon when placing an order. The details are as follows:

- Promotion period: October 29 to November 6 Pacific Standard Time
- 6% coupon: Hall6
- Coupons can be used directly when placing an order, and there is no upper limit on time.
- Coupons can be used for all orders, including gold, grades, and items.
- You can get member discounts and coupon discounts once.

Sincerely invite you to buy Poe Currency on Eznpc, buy Fallout 76 Caps, buy ESO gold, etc. If you have any needs or questions, please contact us via 24/7 online live chat.