Which items are incredibly popular and deserve your attention? Those novices will quickly feel overwhelmed by this question, and it is not always easy to answer, especially for rare (yellow) armor parts. An item's value depends on many different factors, such as the league you are participating in and how long the game has been running.

Nevertheless, some value combinations should always be worth one or the other Poe Currency like Chaos orbs. For example, the demand for life equipment, magic resistance, and different defense types is still high. When using weapons, of course, you should pay attention to exceptionally high damage numbers. Unique mods that support individual game styles (for example, mods that increase damage types or minions or traps) combined with long-term collectible life and magic resistance can also be exciting.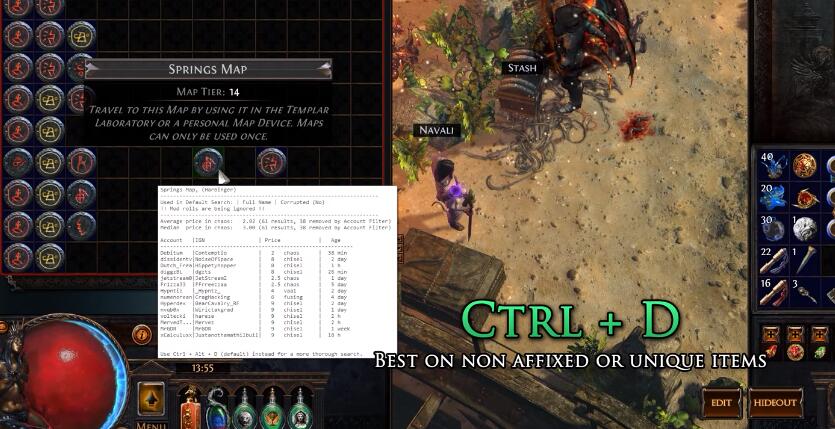 With Trade Macro, you can display the value of objects in the game at any time.
If you are not sure, you can look for similar value combinations on sites such as POETrade. This will make it easier for you to assess the real value of your findings. Trade Macro is the right choice. With its help, you can display the product's value based on the POETrade page at any time in the game. Information is not always 100% correct, especially for rare items, but it can be a good indicator of whether you are dealing with a profitable discovery. Please also note that you must not run the "Trading Macro" game in full-screen mode. Otherwise, it will not work correctly.

How to install Trade Macro
Install AHK (http://ahkscript.org). Do not install AutoHotkeyv2.x. PSA: If AHK crashes when starting TradeMacro, please try another version; AutoHotkey_1.1.26.01 should always be available.
Download the latest version and unzip the zip file.
Make sure to run PoE in (borderless) window mode. Otherwise, it will not work!
Run Run_TradeMacro.ahk.
The default alliance is set to the highest standard (softcore temporary alliance).
Many options, including the league, can be changed by opening the settings window or editing config_trade.ini.
Make sure to play Path of Exile in English. If you use other languages, it may not be available.