Poe Currency revolves around a variety of different orbs and scrolls. In the Path of exile, there is no uniform currency like wow gold, and the player acquires the desired item using barter. Below we detail how to trade Currency and trade currency skills.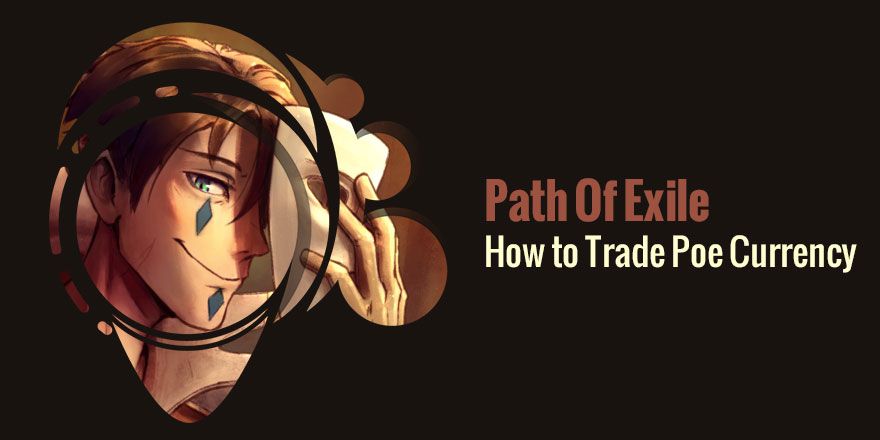 Eznpc Trade POE Currency:
Eznpc provides a variety of Poe currency for PC, PS4, and Xbox. Eznpc Trade Currency use face to face, when Eznpc receives your order, our shipping staff will send you a friend request and invite you to a Party. Please accept this request, after you Request this Request, Eznpc Gamer will into your Hideout. If you did not have a Hideout, you need go to Lioneye's Watch of ACT-1. Eznpc Gamer also go there and trade currency for you. When trading, put some not used items in the trading bar, make the transaction look more realistic.

Trade currency in Poe.trade:

The currency market can be accessed at the top right of the site, or by navigating to currency.poe.trade. A wide variety of items can be purchased from this portal in a much more convenient fashion than searching for them on the regular site. Buying bulk currency on Poe.trade often results in exchange losses, and for the best rates, it is typically advised to stick to trade channels. On the other hand, players who do not mind some lost profits in favor of convenience should not be discouraged. Other objects, most notably things like Maps, Fragments, Divination Cards, and much more, can be tracked down from the currency market. You can, of course, specify a minimum quantity, which makes bulk purchases easier and cuts down trade time.

Selling Items on Poe.trade:
The easiest way to sell items on Poe.trade is to place them in a Premium stash tab that has set to "Public." Items can be priced individually or en masse from within the stash using the Premium tabs. If you are unwilling to buy Premium tabs, you can also create a thread or "shop" on the official Path of Exile forums in the appropriate trading sections. Linking your items in your thread will also allow them to be indexed automatically and listed for other players to browse.

Public stash tabs in addition to manual listings:


If you have open stash tabs, you can use them to list currency for sale and make it appear on the website.
Here's how it works. You put orbs into your public stash tabs, right-click them, and set buyouts. It doesn't matter whether you use "Price" or "Exact Price."
When you price a stack of currency, currency.poe.trade will assume it is a price of 1 orb, not the whole stack.
The format currency.poe.trade uses is "~b/o XX/YY currency" or "~b/o XX currency". The second is simple; for example, You can sell an exalted orb for 60 chaos by right-clicking and setting "Price" to "60 chaos".
The fractional XX/YY format is useful for when you need to do the reverse, e.g., sell chaos orbs for exalted. Then you set "~b/o 1/60 exalted" on your chaos orb. Think of it as selling a chaos orb for a 1/60'th of exalted.
You can also use the XX/YY format to indicate bulk sales, for example, setting "~b/o 10/605 exalted" on a chaos orb would mean you are buying batches of 10 exalted orbs for 605 chaos.
At the moment of writing, it is not possible to use the XX/YY format with either "Price" or "Exact price." You have to select "Note" and type "~b/o XX/YY currency" manually.

Trading Channel Trading:
The trading channel divided into many rooms. When a #1 bedroom is full, a new Room will open #2.#3.#4 ... other more. That continues, when you enter the trading channel, it will randomly divide people into small The channel, full of people can not enter.
This mechanism causes you to buy and sell things only in your current room, and you can output /trade in the chatbox
(Any room number is not full) Enter other Rooms to view transaction information in different Rooms.
Send the equipment or items to the chat box is Ctrl+Ale+Left click on the Item, and there will be a small icon, but this optimization will block other words. Check the chatbox, and the equipment sent by others needs Enter to open the chat bar.

Trade Poe Currency With Seller Tips
- Take note of one's post duration. You would like to make probably the most of a seller based on the length of the post. The longer it posted, and no buyer has found, the much more critical the advantage you've got as a purchaser.
- Don't show your desperation for the PoE Item you would like. Hold a calm demeanor and bargain using a straight face. There's an opportunity to produce the worth goes down for those who negotiate with an utter calm demeanor.
- Practically nothing will occur in case you do not attempt throwing out a cost tag. So give what you look at is an ideal worth and go from there making use of the seller.
- If you are looking for buyers for your items and have no idea of what cost tag to place on it, give it a high-value initial. Then lessen the price tag progressively until there is a prepared purchaser.
- Accepting bids from persons ought to deserve a counter supply. Unless your cost tag gets fixed, otherwise, it is best to give the prospective buyer a response. Either you provide a straightforward no, or possibly a reduced value than each of you reach an agreement.
- If a buyer sends you several messages several times, he's desperate for the items that you are selling. You may reap positive aspects from this given that you recognize she or he desires the Item eagerly.